Beautiful & Real 1970 CUDA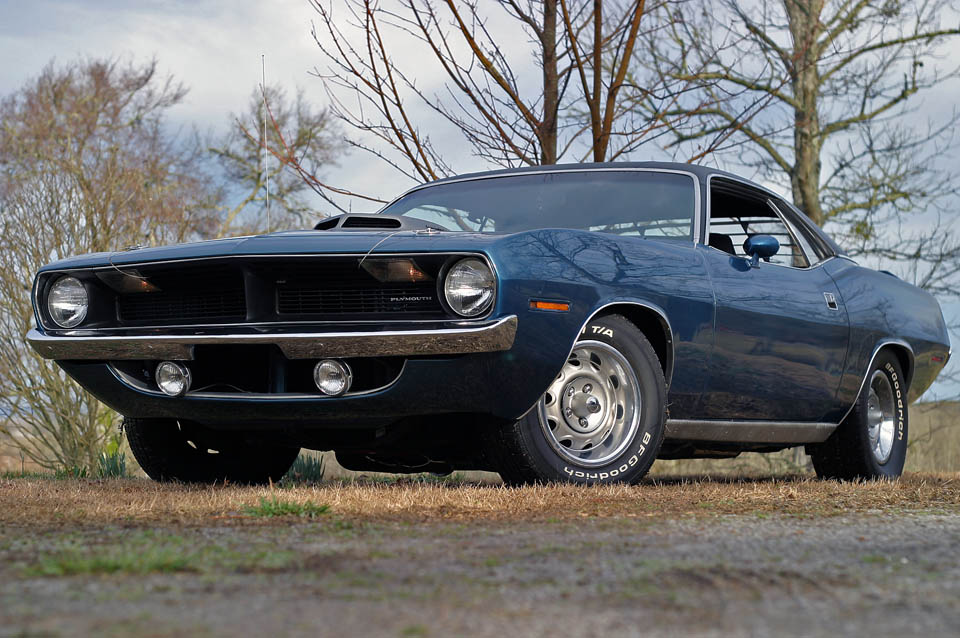 426 HEMI with Just 200 Miles!
Shaker Hood
4sp 'Hemi' Pistol Grip Transmission
Beautiful Paint in Rare Original Color!
Beautiful Interior In Original Color!
Fender Tag and 2 Build Sheets
P/S & Power Disc Brakes
Beautiful Black Vinyl Roof
Go Wing & Rear Window Louvers
One of the most sought after muscle cars of all time, this incredible & real Cuda (BS23H VIN=340 Cuda) is a real beauty; & not just in the looks department. The all new drive train with the 426 Hemi dual-quad motor and 4sp custom transmission really moves this car beyond just being 'fast'. This motor was custom built by well know Hemi builder John Arruzza of John Arruzza high performance. No expense was spared in the building of this motor and it runs like it! Over 500hp but built to be driven and enjoyed at shows and cruises. It will idle all day and never stumble or run hot. The transmission was built to Hemi spec & there are just 200 miles on this drive train! The body is incredibly straight and the paint is gorgeous! The color is the original & rare Jamaican Blue; what a beautiful color that is and rarely seen. The black interior is also very nice and is the correct color as well. The vinyl top is beautiful and correct also. These cars are getting incredibly tough to find and finding one rust-free is even tougher. These cars are averaging an appreciation in value of 15-20% per year or even more in this condition and with the incredibly desirable Hemi motors. What other investment could be this much fun! This car is a real joy to drive and handles wonderfully. And talk about a crowd pleaser; anywhere you take this car it is an incredible magnet for crowds. In the world of muscle cars, there is nothing quite like a Hemi Cuda with a Shaker hood! 2 build sheets were found in this car and there is a picture of them below. I have taken many pictures and multimedia files of this incredible car but please Contact Me with any questions or specific picture requests. On site inspections are welcome by appointment as this car is even more impressive in person!
Complete Walk Around Video Here...
Please Click on Any of the Pictures Below For a Larger View..
This Car Has Been Sold.
This is an excellent investment opportunity as classic cars are far outperforming traditional investments. Read this recent article from USA Today by clicking HERE.