Beautiful 70 Chevelle SS-396
Special Order Car
Original #s Matching 396
4sp Transmission
Cold Factory A/C
Factory Cowl Induction
Original Build Sheet
Factory 4speaker AM/FM Stereo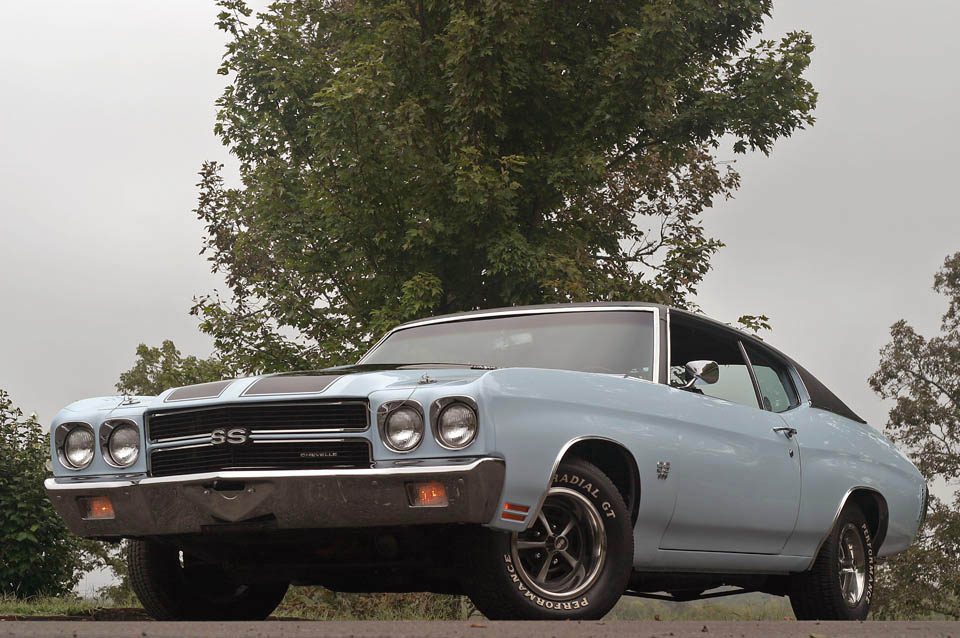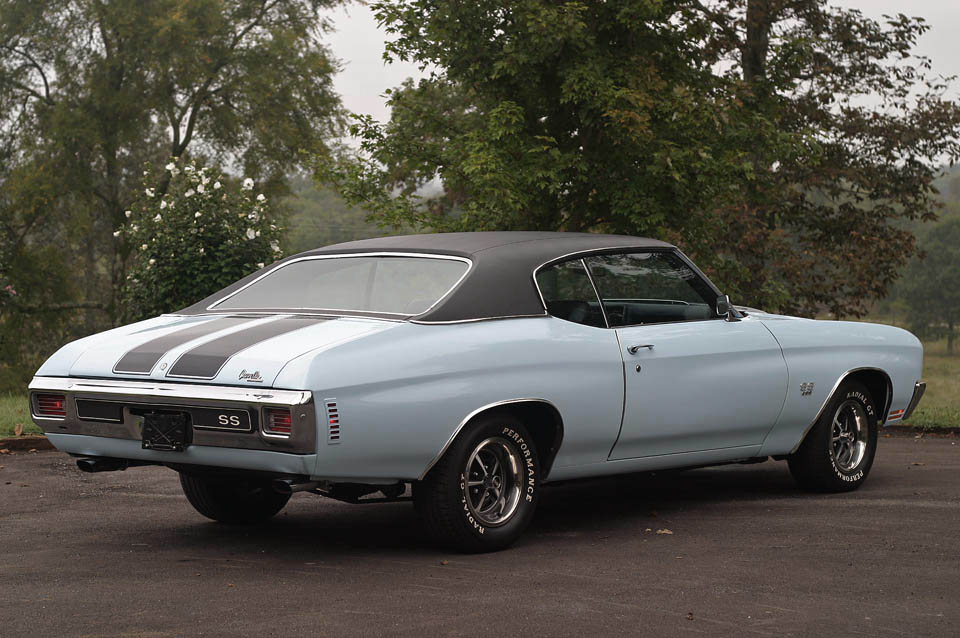 A truly beautiful car with many of the desirable features looked for by collectors and enthusiast: A documented SS with 4sp, factory air, #s matching motor, build sheet, cowl induction and options or feature making it rare. This car has all of that. The special order color makes this very likely 1 of 1. It was special ordered in the Pontiac/Buick color of Azure blue; a color not offered on any Chevrolet that year. This special order color is documented on the build sheet which was found in the door panel and is in beautiful condition. The interior is all new and is beautiful. The rare factory AM/FM 4 speaker stereo has been rebuilt and works perfect including the balance and fader controls. The underside of the car is nicely detailed and the floors are beautiful and original. The A/C works great and blows ice cold. In the nicely detailed engine compartment, note the correct hoses, clamps, valves and solenoids. Many of which are often removed or not replaced correctly in restored vehicles. 2 years ago the car was stripped to bare metal and repainted and a new correct vinyl top was installed. The grill is in excellent condition and all 4 of the T-3 headlights are still in place. The cowl induction is even hooked up correctly and works perfect. On many Chevelles, the cowl induction is often just hooked to a vacuum and the electric solenoid is missing or not hooked up. This is a very nice investment quality car with all of it's options and colors correct to the build sheet. Take a look at the many pictures and 3 multimedia files below and Email Me with any questions or specific picture requests. This car is located in middle Tennessee.
Click Here to See a Drive-By Video!
Click Here to See a Walk Around Video!
Click Here to Hear The Car Start And Run!
Click Here to See the Cowl Induction Video!
Click On Any Image Below For A Larger View:
This Car is Now on EBay; Click Here to go to the Auction;
OR
Click Here to Make An Offer to End the Auction Early..
This is an excellent investment opportunity as classic cars are far outperforming traditional investments. Read this article from USA Today by clicking HERE.