Beautiful 1970 Challenger R/T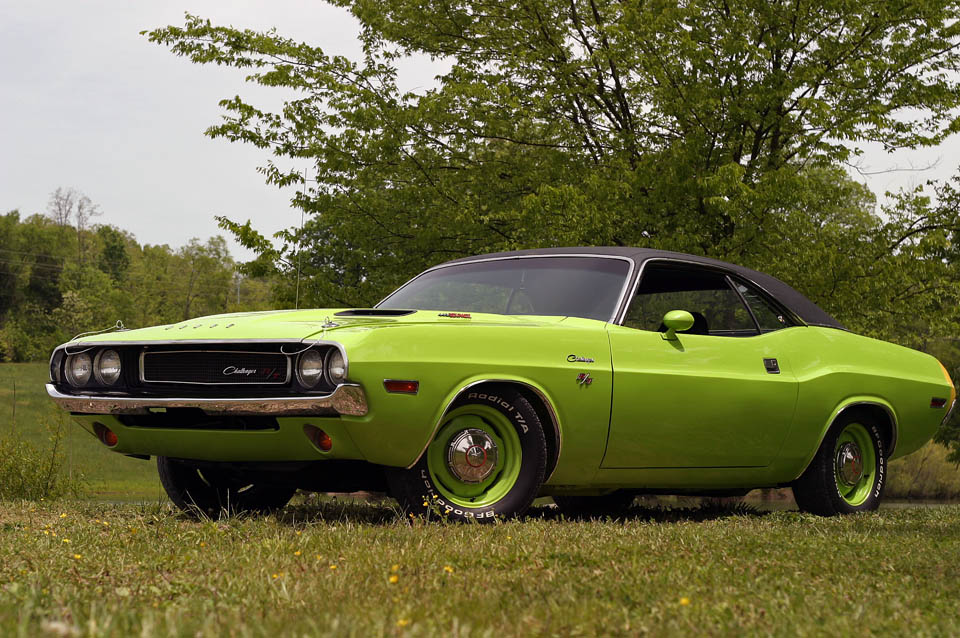 440 Six-Pack
Just 71,000 Miles
A/T P/S P/DB
3.55 SureGrip Rear
Real R/T W/original Fender Tag
Correct Colors & Options
One of the most sought after muscle cars today; the 1970 Dodge Challenger R/T! it is in the correct colors and options according to the original fender tag still on the car. Even the rear strip on the trunk is correct for the car. The original AM radio still works great and all of the gauges in the factory rally gauge cluster work with the exception of the clock. The engine is not the original but is a 68 440 block. The 3.55 suregrip rear is the perfect gear ratio for allowing easy cruising on the highway or showing off. This car is incredibly fast but is built stock for reliability. Getting on the accelerator you can really feel those other 2 carbs kick in and really set you back in your seat. It's no wonder that the 1970 Challenger R/T with the 440 six-pack is #23 of the 50 fastest muscle cars of all time! Just in case you're wondering, the 1997 Dodge Viper GTS is #1 and just 1.6 sec faster! ( click here to see the complete list). This car was taken to bare metal and the entire underside was stripped and painted body color. The floors and quarters are original and un-cut and along with the #s matching VIN on the core support and firewall are a good indication of the care this car has had the last 35 years. Take a look at those floors in the underside photos below. This car is very fast and runs as good as it looks. The entire front end was rebuilt with all new bushings and it handles great. It is ready for those weekend cruises and car shows where it will really draw a crowd!
Please take a look at all of the pictures and multi-media files below and Email Me with any questions or specific picture requests.
Complete Walk Around Video Here...
Please Click on Any of the Pictures Below For a Larger View..
You Can Now See this Car on EBay; Click Here to go to the auction..
OR Click Here to Make an Offer to End the Auction Early..
This is an excellent investment opportunity as classic cars are far outperforming traditional investments. Read this recent article from USA Today by clicking HERE.