Incredible 1963 Ford Galaxie 500XL Convertible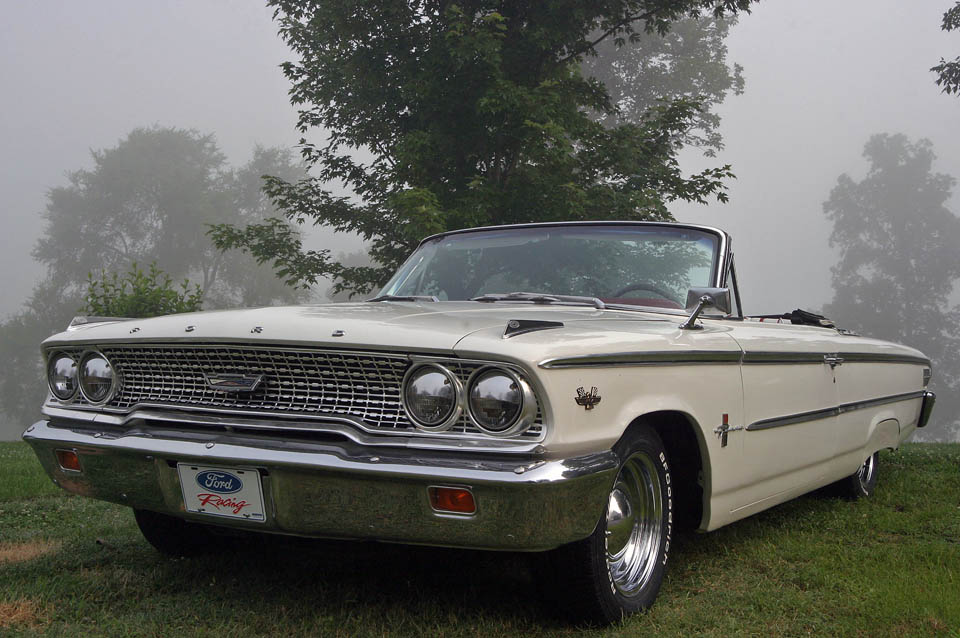 406/385hp V-8
A/T P/S P/Top
Rear Wheel Skirts
Beautiful Custom Interior
In 1963, the Galaxie 500XL was the top of the line in the Galaxie series and with a convertible top was the ultimate cruiser. A rare high performance engine for that year was the 406ci which shared the same block as the just introduced 427. They were excellent performers and made for a great engine for all around performance and cruising reliability. The original 352 V-8 from this car was removed and replaced with the 406, recently rebuilt to stock specs. The body on this car is incredible straight and the paint and interior are excellent and ready for those weekend cruises and car shows. A vintage A/C unit has been professionally installed in the car and just needs finished with a compressor, hoses and condenser. This car has an incredible sound and runs and drives excellent. The weather is fine and its time for some top down cruising!
Please look over all of the pictures and videos and Email Me with any questions or specific picture requests.
Click Here to See a Drive-By Video!
Click Here to See a Walk Around Video!
Click Here to See the Top in Action!
Click On Any Of The Pictures Below For A Larger View..
This Car is Now on EBay; Click Here to go to the Auction
OR Click Here to Make an Offer to End The Auction Early.
This is an excellent investment opportunity as classic cars are far outperforming traditional investments. Read this article from USA Today by clicking HERE.